I don't think I have ever done the Keshav Shaligram yet for my occasional "Spotlight" series. So, let's do that one today! Because there is much to say about this multi-vocal Shaligram both in interpretation and in practice.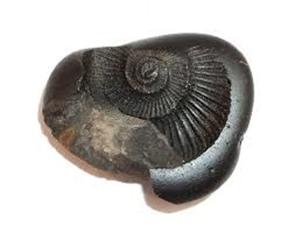 According to Adi Åšankara' s commentary on the Vishnu Sahasranama (of which Keshava is the 23rd and 648th name of Vishnu), Keshava has a variety of meanings:

1. One whose kesa or hair is long, uncut, and beautiful
2. The lord of creation, preservation, and dissolution (Vishnu).
3. Krishna who destroyed the demon Keśī
4. One who is endowed with the rays of light spreading within the orbit of the sun.
5. One who is himself the three: Kah Brahma; Ah Vishnu and Isa Shiva.

According to the Padma Purana, however, the name refers to Krishna's long, beautiful, unshorn hair. Additionally, in the Bhagavad Gita, Arjuna uses the name Keshava for Krishna a number of times, referring to him as the 'Killer of the Keśī demon' (Bhagavad Gita 1.30).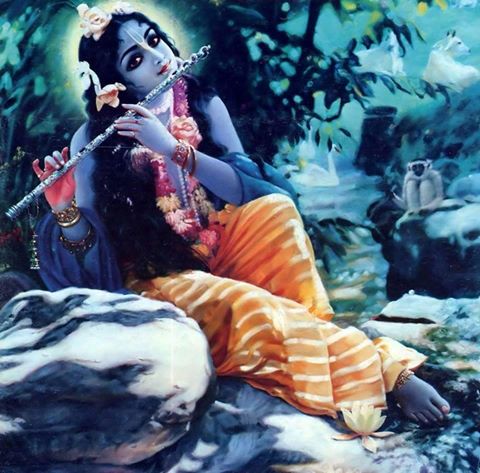 The demon Keśī, in the form of a horse, was sent by the demon-king Kamsa to kill Krishna but was overpowered and slain (Vishnu Purana 5.15-16).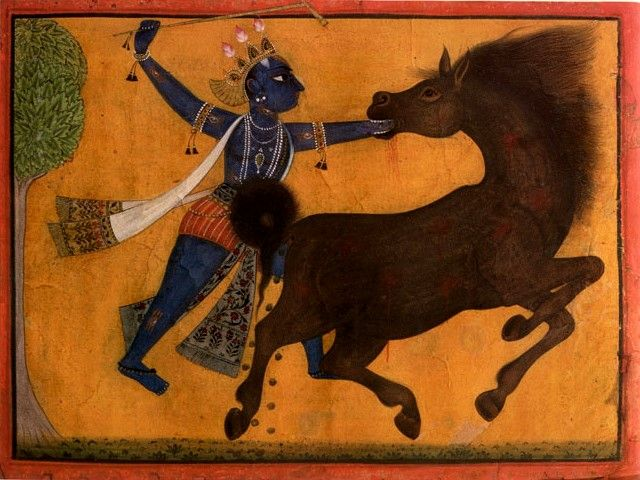 Associated primarily with the sun (kesa also meaning the sun's rays), Keshava Shaligrams are said to ward any and all uses of Nazar Dosha (the evil eye) and to protect devotees from all who might think badly of them.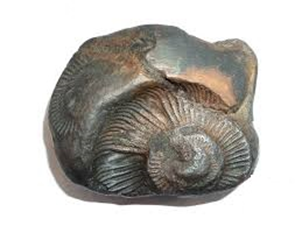 Worship of this Shaligram is also said to bestow wealth, social status and respect, and to facilitate worldly material comforts. Lastly, as one of the "sun" Shaligrams, the Keshava Shaligram is particularly useful for devotees seeking to "illuminate" their proper path in life.

Identification of Keshava Shaligrams is reasonably straight-forward. These śilas are typically "shakha" or conch-shaped overall with a single, large, chakra on their flattened upper side.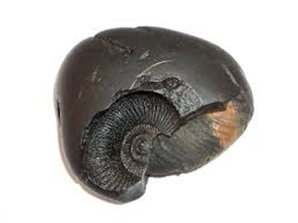 The chakra should have clear, highly defined, ridges and striations (the kesa) that radiate outwards from the central spiral though, in all likelihood, the full chakra spiral will not be visible (which would indicate a Surya/Suraj Shaligram like the one below).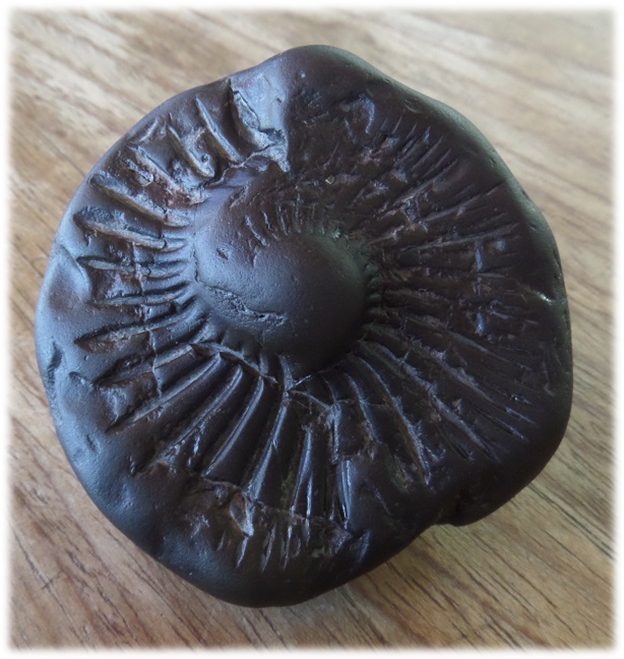 In some variations of this Shaligram, more than one chakra will be visible on the outer body of the śila but the entire Shaligram should generally sit flat with its main chakras facing upwards.

References: Skanda Purana, Nagarekhanda, 244: 3-9. Garuda Purana (Panchanan Tarkaratna, part 1 Chapter 45) & Praanatoshanitantra (page 348-351).